IT Consultants' Managed Services Meet Your Business' Need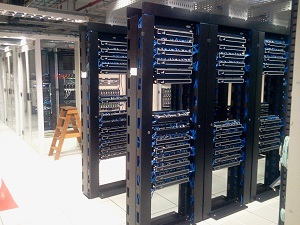 Cybernetic's managed services experts offer a full range of solutions for businesses. From data backups to active spyware monitoring, we handle all of your system's needs. Businesses with smaller, very stable networks often do not require fully managed support and Cybernetic makes its services available on an a la carte basis for these companies. Sign up for only the services you need and our expert IT consultants will take care of the rest. We offer eight a la carte managed services:
Essential Support
Have access to our IT technicians for standard, day-to-day IT services. Essential support also covers assistance with specific projects currently underway.
Professional Monitoring
Cybernetic's IT consultants can monitor your network for issues. Any anomalies and budding problems will be rapidly identified and resolved for fast system recovery.
Patch Management
Running a system with out-of-date patches is a recipe for disaster. Let Cybernetic handle all your Windows and non-Windows patch updates to stay up-to-date at all times.
Anti-Virus
Our consultants will take care of protecting your devices from viruses, spyware, intrusions and other malware. Using state of the art software, our technicians keep your system secure.
Anti-Spam
Related but distinct from our anti-virus offering, anti-spam managed services prevent potentially harmful emails from ever getting to your network or computers. Stop employees from accidentally opening a virused email with anti-spam management.
Backup
Routine, scheduled backups of critical data protect you against crippling data loss. Our IT consultants provide on-site data backups and will restore lost information in the event of a problem.
Replication
Data replication services create off-site copies of your information at our secure data center. If a disaster eliminates your on-site backups, the replicated versions allow you to resume business with minimal interruption.
Compliance Reporting
Cybernetic's expert consultants make sure your business is compliant with security and regulatory requirements. These assessments also check the status of your network's configuration and vulnerability.

Contact managed services provider, Cybernetic, to sign up for the a la carte service your business needs.