IT Consulting Firm with Chicago Roots Has National Reach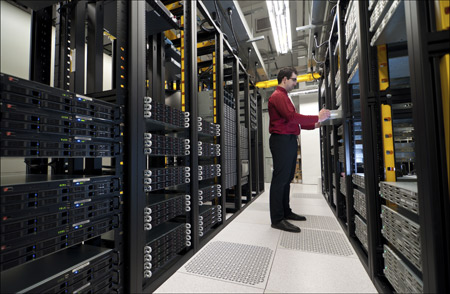 Cybernetic is the brainchild of two veterans of the IT support field. Founded in Chicago in 2009 as a response to small businesses' lack of access to top-level IT support and service, Cybernetic now provides IT solutions to large and small businesses across the United States. Highly awarded for our expert IT solutions, our IT consultants maintain Microsoft Silver Certified Partner status for Small Business and Unified Communications.
Email Migrations and Managed Services from the Best IT Solutions Provider
Our consultants provide the best IT solutions for businesses located in our native Chicago or anywhere else in the United States. Specialized in e-mail, directory and server migration, Cybernetic's IT professionals extend their expertise across the technology spectrum. We will streamline your communications systems through unified messaging, migrate your infrastructure to the cloud and provide the best managed services ranging from basic day-to-day IT support to fully outsourced IT management.
Nationwide Remote and On Site Managed Services
Based in Chicago, IL, Cybernetic offers the best, most cost-efficient managed services for companies nationwide. From remotely monitoring your system for performance and overall health to on-site service, we do it all. Whether you're based in Chicago, IL, Los Angeles, CA or New York, NY, you can count on our elite IT professionals to provide the country's best, fixed-cost managed services.
Working closely with our clients, we tailor a perfect solution to meet the specific needs of each business. Our managed services a la carte allow you to pick and choose the services your company requires. More robust, proactive and fully managed services let you breathe easy, knowing the best IT consultants are diligently working to keep your infrastructure running.
Elite IT Consultants Provide the Best Service
When you're going after bin Laden, you don't send the whole Navy; you send the SEALs. When you're undertaking a massive IT project, you don't need a new IT department, you need Cybernetic. Cybernetic is an elite IT consulting firm with the motivation and experience to get things done. We set the industry standard others follow. There is no reason to have a swarm of IT techs descend on your business when one or two of Cybernetic's professionals will get the job done faster and for less. At Cybernetic, Your Future is our Vision.
Contact the best IT service and solutions company, Cybernetic, for email migrations, access to cloud computing and managed services.