Managed IT Services Company Delivers Cost Certainty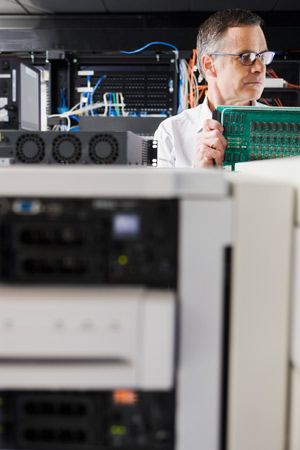 Every business has different ongoing IT requirements. Hiring your own IT department or expanding your existing staff is often not a practical or cost-effective solution. When you need the support and resources of IT professionals to manage your information networks, Cybernetic has you covered.
Our business IT consultants provide fully customizable managed service solutions, ranging from simple anti-virus and spam monitoring to fully-outsourced IT management. Managed IT services provided by Cybernetic are at a fixed price, letting you control the costs of your information technology.
IT Managed Services Keep Your Networks Online
When IT emergencies strike, downtime is the biggest expense. Besides the cost of fixing the problem, every minute your system is down cuts productivity across your entire business. The total cost of a server failure can run into tens of thousands of dollars, as illustrated in our managed services benefits example case study. Cybernetic's continual support process minimizes downtime and addresses issues before they become problems affecting your bottom line.
Assess
Cybernetic provides a detailed analysis of your system and reports any integrity issues. Problems requiring immediate action are highlighted for quick resolution.
Onboard
Our onboarding process provides the initial maintenance to fix your most pressing problems. After stabilizing your technology, our IT consultants will move on to managing the system as a whole.
Manage
Ongoing maintenance and management of active systems allows our business IT professionals to identify future problems and address them before they become crises.
Protect
We use industry-established best practices to ensure the security of your information network and provide for emergency backup management and data recovery.
Optimize
Your systems will always run at peak capability with continual optimization from Cybernetic. We also train your employees to get the most from your equipment.
IT Management Solutions for Business of All Sizes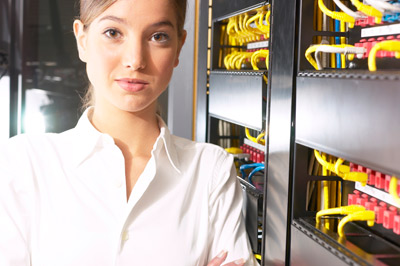 Cybernetic's managed IT solutions fulfill your business's information network needs, allowing you to focus on running your business, not managing infrastructure. Our team of field engineers and centralized network operations center are always available to address your day-to-day IT needs or to augment your existing IT staff during major projects. Whether you need a fully managed IT solution, support to identify problems before they erupt or a few, specific IT support services Cybernetic has you covered.
Pick and choose the individual IT services your business needs. A la carte options range from anti-virus monitoring to backup and replication of on-site servers.
Prevent disasters with proactive support of key IT systems. Server, Network and Workstation diagnostics and disaster recovery solutions provided by Cybernetic create value through system reliability. Our IT professionals keep on top of your system to stop any problems before they interrupt business operations. Less downtime means higher productivity and more profit for your business.
Fully outsource your IT management to Cybernetic. Our IT consultants will service and support your network systems on-site or remotely. Cybernetic will manage all the day to day tasks required by your IT infrastructure, making sure everything runs properly at all times.
Letting Cybernetic manage some or all aspects or your IT department lets you fix your IT costs. You'll never find yourself paying for services or infrastructure you don't need or aren't using. Custom IT support and service from Cybernetic's IT consultants costs less than hiring or adding to your own internal IT staff.
Contact the IT managed service providers at Cybernetic to keep your infrastructure up and running at all times.