Cloud Computing Services Provide Benefits for Businesses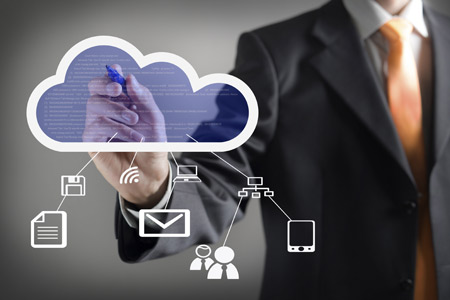 Cybernetic's business IT consultants help businesses control technology costs and manage scalable resources with full or partial migrations into cloud services. Adopting cloud solutions will reduce the amount of on-site hardware your small business requires, reducing your maintenance and infrastructure costs without sacrificing performance.
The biggest benefit of having Cybernetic's IT professionals migrate your computing to the cloud is scalability. When your business needs change, the cloud grows with you. You won't pay huge upfront costs for equipment you're not yet using or experience downtime waiting for new infrastructure to be implemented.
Cybernetic's IT consultants will transition your business from in-house IT infrastructure to cloud-based platforms like Cybernetic Hosted Solution, Microsoft Azure, and Office 365. Whether you require platform as a service (PaaS), infrastructure as a service (IaaS), or a combination of both, we will help you find the best, most cost-effective structure for your business.
Building the best IT infrastructure is what Cybernetic does. Migrating to cloud computing fits the requirements of many businesses. Reducing overall IT costs and offering instant access to more powerful computing make cloud migrations an attractive option for businesses of all sizes. Cybernetic's cloud computing service is a business IT solution at a small business price.