Business IT Providers with Unparalleled Experience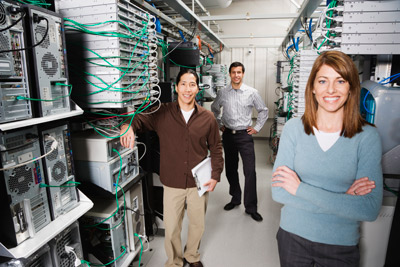 When we founded Cybernetic in 2009, we brought decades of collective IT industry experience. There is no IT problem we haven't seen and solved. Our business is managing every aspect of your IT resources, so you can focus on managing the thing you really care about: your business.
Our services emphasize the Partner Approach to IT consulting. We're not an army of IT technicians fighting fires as they arise, we are IT special forces who get the job done once and for all.
Elite IT Consulting Team Provides the Best Managed Services
Signing up for managed services lets your business focus on growing, not maintaining its IT infrastructure. Cybernetic's team of experienced managed service consultants has three levels of professionals, all with different responsibilities for making sure your system stays up at all times.
| | |
| --- | --- |
| Engineers | Dedicated, capable IT professionals work on specific, designated tasks. Monitoring your system for errors and performing other routine, day to day operations, Cybernetic's Engineers keep your system up and running. |
| Senior Engineers | More experienced IT experts refine the processes our Engineers use. Senior Engineers troubleshoot budding problems and handle any irregular or complicated tasks. |
| Architect/Engineers | The top-tier elite of the IT consulting industry, combining years of experience with a deep understanding of system infrastructure and processes, our Architect/Engineers lead the team. They create the design and processes our Senior Engineers and Engineers use and follow. Tasks are designated by our Architect/Engineers to make sure the right person is working on the right job. |
The managed services team at Cybernetic have experience and ability you won't find anywhere else. Let our elite IT operatives lower your on-going infrastructure costs and save your company from a potential system failure.
Contact the best business IT service providers at Cybernetic for technology solutions based on years of experience.